Bluephage
Bluephage is a biotechnological company specialized in producing testing kits to identify faecal and viral indicators within water. We use newly patent-protected technology to detect coliphages within the water.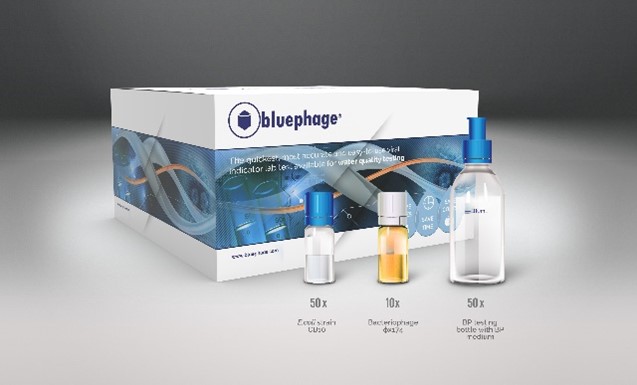 COMPANY PROFILE
BLUEPHAGE S.L. is a biotechnology company specializing in products and services for the analysis of bacteriophages as viral indicators in water, food and biosolids, launched as a spinoff company in 2016 from the University of Barcelona, Spain. Using a patent-protected accelerated coliphage indicator test, our microbiological water quality testing products detect coliphages as indicators of viruses that cause serious waterborne diseases. Our product pipeline will offer the fastest and easiest to use coliphage detection method currently available on the market for environmental testing of water.
VALUE PROPOSAL FOR THE HOSPITALITY SECTOR
Bacterial indicators fail to detect a broad range of enteric viruses in water samples and involve lengthy culture-based methods requiring extensive material prep time, skilled staff and special equipment. On top of these shortcoming, current testing for coliphages (specifically coliphages infecting coliform bacteria such as coli known as coliphages) using the EPA and ISO methods, takes nearly 48 hours to perform including material prep time. Limitations in traditional faecal indicator bacteria (FIB) testing methods has led to new state-of-the-art use of coliphages as more accurate viral indicators. BLUEPHAGE's rapid-steps lab kits include patent protected biological materials to monitor water quality for all types of water, food and biosolids. Easy to use, offering high sensitivity and rapid results under 24 hours (standard kits) and 5 hours (fast kits). Our kits provide the most reliable viral indicators for water safety monitoring.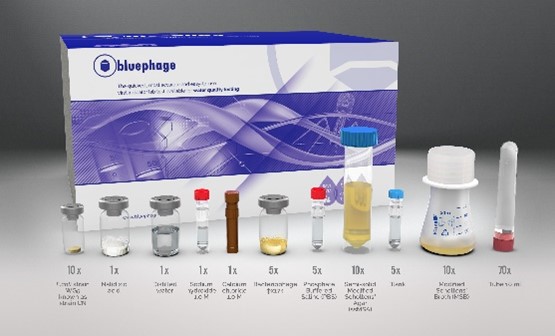 ---
CONTACT DETAILS
Contact Person: Núria Guilera Grandes
Email: nguilera@bluephage.com
Company Website: www.bluephage.com
---