Carré
Boutique for contract projects.
For 50 years, we have been designing and manufacturing quality, customized solutions for Hotels, Offices, Public Spaces, Retail, Residential, Hospitals and Luxury Yachts…under a unified product concept.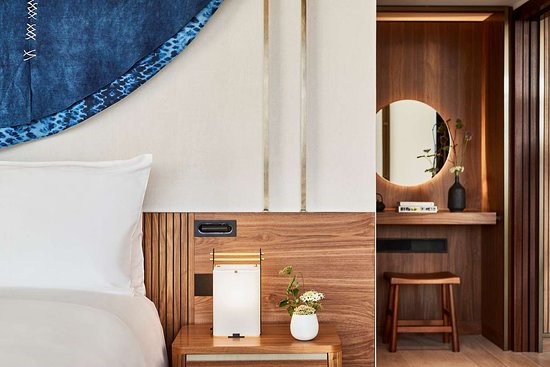 COMPANY PROFILE
After 73 years of experience in the industry of furnishing sector, Carré offers know-how, experience and passion for each project. We are now considered as a major actor in this sector for Spain and the UE. As manufacturers, we do not depend on others to run our projects. We monitor all project phases, from manufacture to assembly, offering unmatched agility execution. We started as a family company and now we continue to be a great family business with a desire to grow and evolve.
VALUE PROPOSAL FOR THE HOSPITALITY SECTOR
We manufacture coordinated solutions. Only CARRÉ can manufacture your project fully: doors, wardrobes, furniture, timber, linings… CARRÉ has great experience in all kinds of project development and has collaborated with some of the best international architects and interior designers.
Contract is a permanent and the most important part of CARRÉ's activity. Over 360 hotels and numerous quality projects in other areas speak for us.
We have our own logistics and installation teams, with great experience and willing to offer the best service. Besides, we relie on our own architects and designers teams, whose functions are giving technical advice to other design professionals and prepare production.
CARRÉ production is environmentally friendly
---
CONTACT DETAILS
Contact Person: Guillem Campos
Email: guillem.campos@carre.net
Company Website: www.carre.net
Phone: +34 93 850 49 39
---