Ragni Group
Specialized in the design and manufacture of public lighting solutions, the independent family-owned company the Ragni group has experienced strong growth over the past few years.
Driven by the values of creativity, passion and proximity for almost 94 years, the Ragni group remains the only company in the sector capable of meeting new technical and design challenges from the community on a daily basis thanks to its unique know-how, in-house skills and local production. The Ragni Group designs reliable and efficient solutions focused on sustainable development and intelligent lighting. As a true craftsman of light, we also design custom-made products that take into account social and environmental criteria, while guaranteeing the quality of technical studies and installations.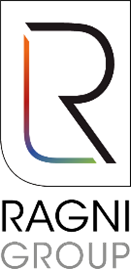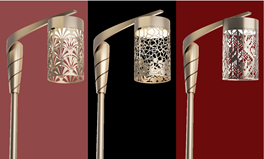 COMPANY PROFILE
The Ragni Group was created in 1927 and gather all the skills that make the quality of its products: design, engineering, development, laboratory testing, manufacturing and logistics.
The Ragni Group consists of the Ragni parent company, two foreign subsidiaries, Ragni Lighting in the United States and Ragni IC in Bosnia-Herzegovina, as well as Novéa Énergies based in France and specialized in autonomous solar lighting.
The Ragni Group designs custom-made solutions to diffuse The Ragni Group light in the image of its clients. The Ragni group distributes its products all over the world through a wide commercial network. The family company has created lighting especially for the Ritz Hotel in Paris and the Metz Opera House in France. The Ragni Group is present in over 60 countries and develops products that meet all the requirements of local environmental conditions.
VALUE PROPOSAL FOR THE HOSPITALITY SECTOR
The Ragni Group wants to promote mindful lighting, creating customized and robust products, whatever the volume, in order to create safer and more respectful environments for humans and biodiversity.
The Ragni Group joined the Global Compact in 2018. To structure its CSR policy at the heart of its entrepreneurial strategy, they opened their Dialogue and Sustainable Development department in 2020. Now eco-design, energy savings, sustainability and equity are part of their missions and priority objectives
The Ragni Group goes from design to realization of its products and assists its customers in the choice of technologies to be implemented. They provide accurate project sizing and offer multiple functionalities integrated into the luminaire such as presence detection, connectivity, electric vehicle charging, video surveillance, speaker, microphone, emergency button, environmental sensors, etc. in order to meet users' new expectations.
---
CONTACT DETAILS
Contact Person: Prof-Dr Marc Fontoynont
Email: olivier.raes@ragni.com
Company Website: ragni.com
---