Sigma
We are always looking for the best solutions. We use the latest technology mix in DAF Systems and over 25 years of experience in its use for all types of industries. We are committed to the continuous improvement of our equipment. We design all the equipment manufactured in our company. Each component is identified with a unique code to control the state of each piece and simplify the subsequent assembly. We minimise all the faults that could arise when manufacturing and increase the quality of our products.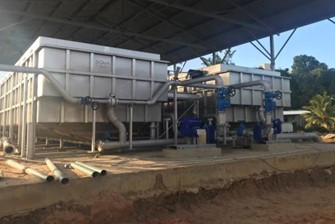 COMPANY PROFILE
SIGMA is a wastewater treatment company with more than 40 years of experience, whose reputation is based on cost-effective and reliable modular products. We design water treatment plants and create systems of cleaning solutions to reuse water for agricultural and industrial applications.
In Sigma, SIGMA a wastewater treatment company with more than 40 years of experience, the most important pillar of the company is our Team. We work hard to promote teamwork, that's SIGMA. All the departments of SIGMADAF Clarifiers are made up of qualified experts with extensive experience.We have a clear idea of ​​what we have to do to achieve them and these ideas are not only the way we think but also how we work.
The word "improve" for us is synonymous with "future", a future in which each of our clarifiers is better than the previous, more autonomous and evidently, more effective. We have a strong reputation among some of the most well-known companies around the world and in the industry. In order to complete each of our projects to date, our close involvement with the projects has been key to their success. Similarly, we believe that the needs of our clients should always come first and we focus on solving their problems with the efficiency and success it deserves.
VALUE PROPOSAL FOR THE HOSPITALITY SECTOR
At SIGMADAF Clarifiers we have the experience of having worked in many different types of industry. It is because of that reason that we can provide great and efficient results to our clients in the treatment of industrial waste water.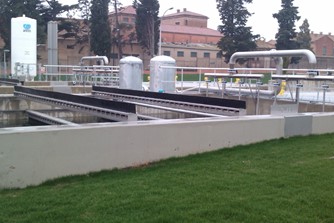 ---
CONTACT DETAILS
Contact Person: Oscar Mallola
Email: info@sigmadafclarifiers.com
Company Website:  https://sigmadafclarifiers.com/en
Phone: +34 972 223 481
---