Info Session: Opportunities in the Mexican market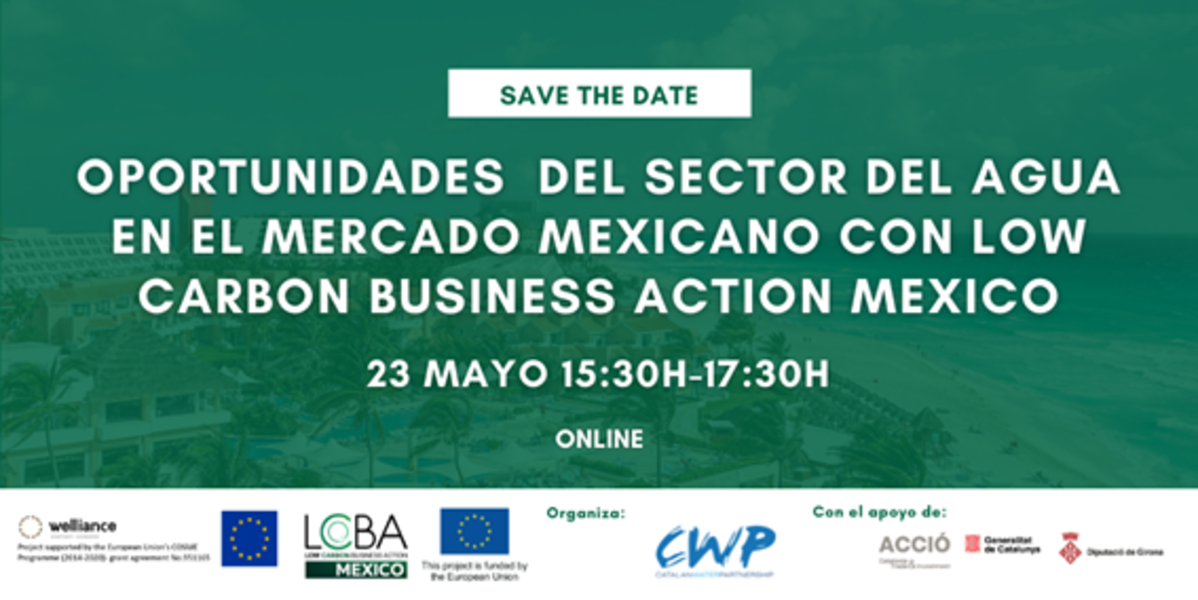 Calatan Water Partnership (Spain) organises on 23rd May an online info session for SME interested to join the Mexico direct mission. Organised by WellianceHOSPITALITY, the mission will take place from 4th until 7th September.
PROGRAMME OF THE INFO SESSION
15.30: Welcome and presentation of the meeting
15.35: Xavier Amores (Director of the CWP). Presentation of the Mission to Mexico of the Welliance project with aid for SMEs.
3.50 pm: Gabriela Gándara (Director of the ACCIÓ Office in Mexico). Business opportunities for Catalan SMEs in Mexico.
16.10pm : Renata Peloso (LCBA Manager) Presentation of the Low Carbon and Circular Economy Business Action program and how it can contribute to promoting the principles of the EU Green Deal.
16.20: Q&A
16.30: Closing of the meeting
If you would like to export to the USA, Mexico or South Africa, join one of the participating clusters CENFIM (Spain), Calatan Water Partnership (Spain), LUMIERE (France), Umweltcluster Bayern (Germany) and CAP Construction (Belgium) and to add your company profile to the catalogue under the condition that they fulfil the Welliance criteria. To know more, contact info@welliancehospitality.eu
Don't hesitate to subscribe to the newsletter and to our Linked-IN Group so you can be the first one to register to the direct missions!