Two other great days for the participants in the Mexico direct mission!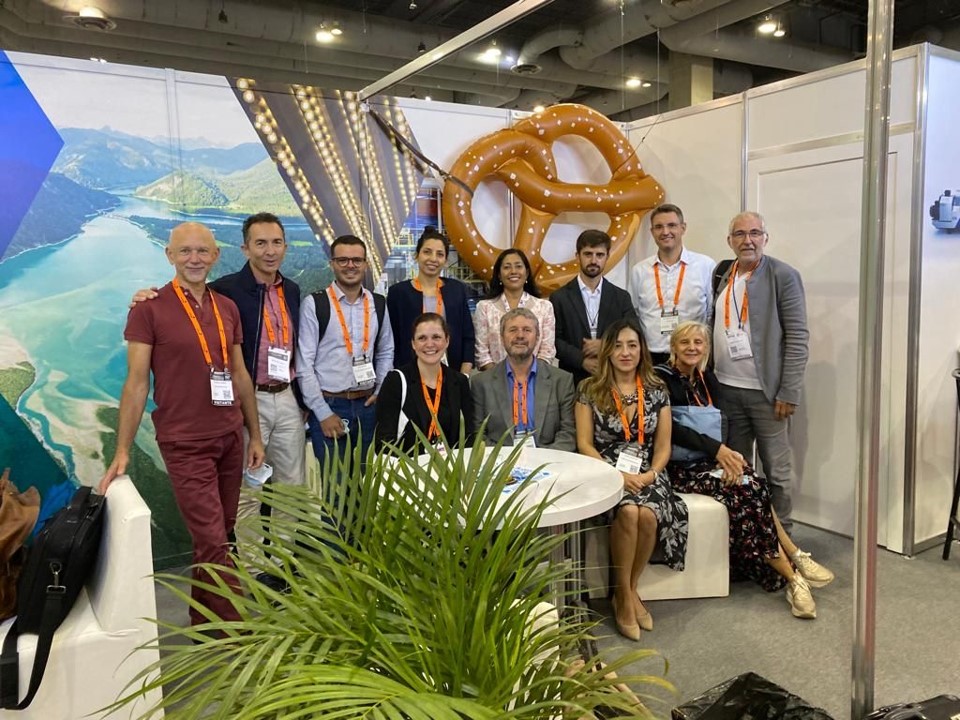 The 2nd day of the direct commercial mission to Mexico organized within the framework of the Welliance Hospitality project started with a working breakfast introducing the Mexican market, current situation and perspective on the Mexican market as well as key aspects for European contract companies.
European companies had the opportunity to meet with Mexican prescribers and other decision makers from Mexico, and visited the new Novotel Hotels inaugurated last 15th of August in Mexico City with the architect, the developers and project manager of Accor in Mexico. They also visited IHO Showroom specialized in European contract offer.
CAP Construction, Catalan Water Partnership, Umweltcluster Bayern and their members visited AQUATECH, The Green Expo and Intersolar trade fair at Centro Citibanamex in Mexico City. We were warmly welcomed by the Bavarian Pavillion, representing the "home" of Umweltcluster Bayern, who organized the direct mission to Mexico. Companies were able to meet several potential partners for realizing their water, waste management and sustainable construction solutions in the Mexican market. We also met with important stakeholders e.g. ANEAS, the Bavarian Representation in Mexico as well as the Walloon and Spanish representation in Mexico.
Another two great days for the mission's participants!